2022-10-05

2022-10-06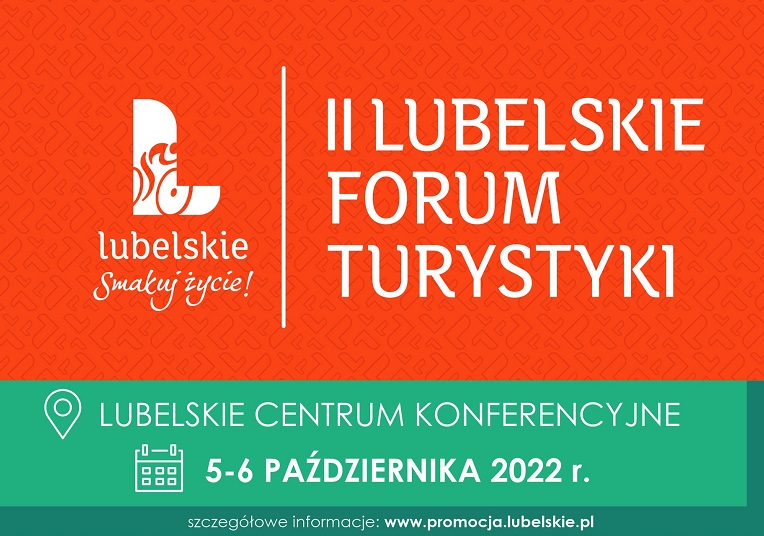 W dniach 5-6 października odbędzie się największe spotkanie przedstawicieli branży turystycznej w województwie lubelskim. W II Lubelskim Forum Turystyki udział wezmą eksperci z różnych form działalności na rzecz rozwoju, promocji i wsparcia turystyki. W programie wydarzenia m.in. prelekcje ekspertów czy warsztaty z zakresu mediów społecznościowych i turystyki rowerowej. Organizatorem II Lubelskiego Forum Turystyki jest Urząd Marszałkowski Województwa Lubelskiego. ...
2022-09-01

2022-09-30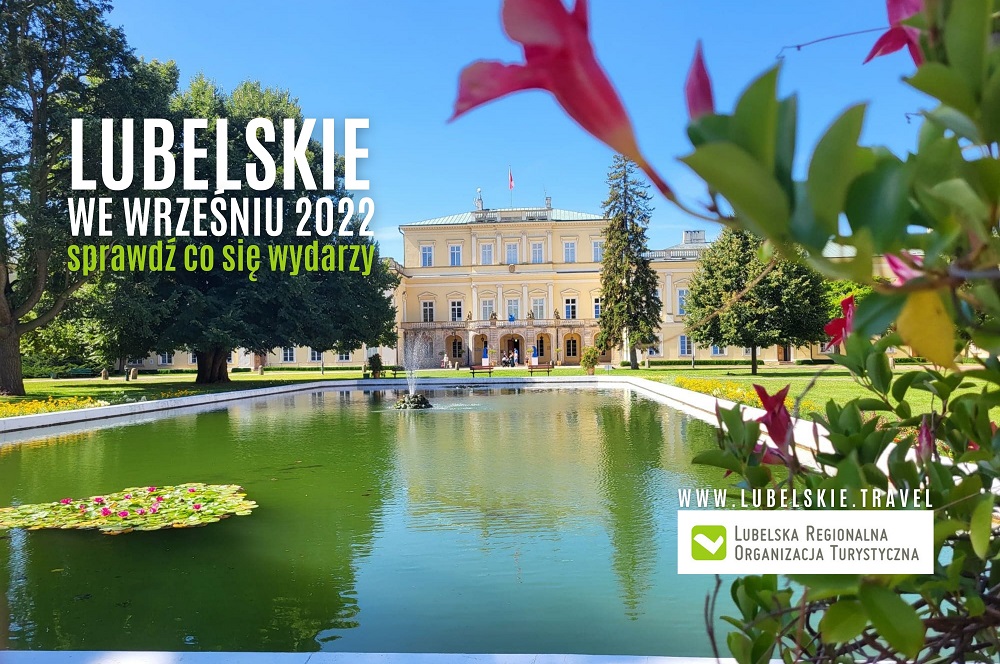 Koniec wakacji nie oznacza końca atrakcji w województwie lubelskim. Wręcz przeciwnie! Przed Tobą Europejski Festiwal Smaku oraz Festiwal Sztuki w Przestani Publicznej Otwarte Miasto w Lublinie, Pardes Festival w Kazimierzu Dolnym i Janowcu, Jarmark Michałowy w Białej Podlaskiej, Festiwal Trzech Kultur we Włodawie i wiele innych propozycji, które zebraliśmy w jednym miejscu specjalnie dla Ciebie. Sprawdź co wydarzy się we wrześniu w Lubelskiem. ...
2022-08-08

2022-09-15
Do XIX edycji konkursu na "Najlepszy Produkt Turystyczny Województwa Lubelskiego 2022" zostało zgłoszonych 27 produktów turystycznych. ...
2022-08-19

2022-08-20
W 175. rocznicę urodzin Bolesława Prusa Lubelska Regionalna Organizacja Turystyczna zaprasza na wydarzenia poświęcone temu wyjątkowemu pisarzowi związanemu z województwem lubelskim. ...
Planujesz zwiedzanie Lublina 15 sierpnia? Przed Tobą wiele możliwości! Sprawdź jakie atrakcje będą otwarte i co wydarzy się tego dnia: ...
2022-08-04

2022-08-10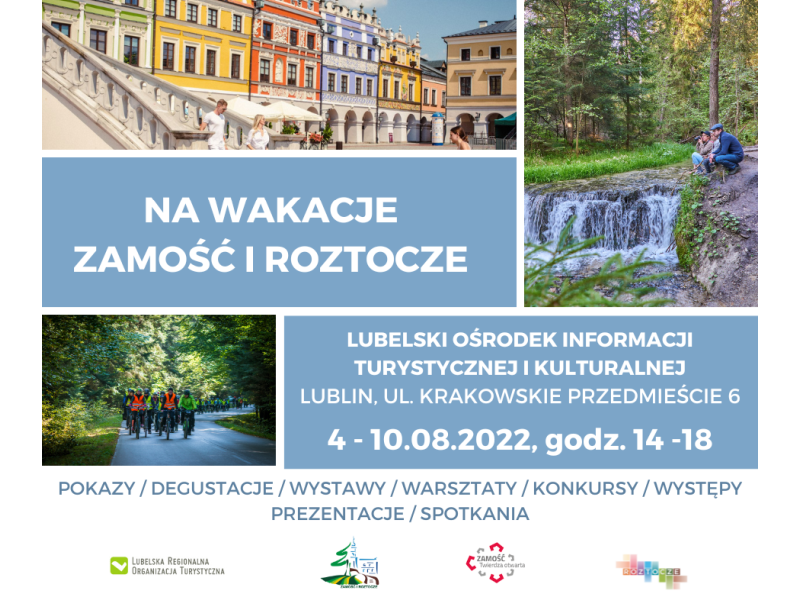 Na wakacje Zamość i Roztocze!Zapraszamy na prezentację oferty wakacyjnej Zamościa oraz Roztocza w Informacja turystyczna w Lublinie, przy ul. Krakowskie Przedmieście 6, od 4 do 10 sierpnia, w godzinach 14.00-18.00.Codziennie na lubelskim deptaku czekać będzie na mieszkańców i turystów wiele atrakcji!4-6 sierpnia - promocja miasta Zamość, zaprezentowany zostanie najnowszy przewodnik po Zamościu pt. "Oprowadzacz zamojski". Spółdzielnia Socjalna Sami Swoi prowadząca Klub Wspomnienie PRL-u zaprezentuje działanie saturatora z wodą sodową, którą będzie można na miejsc ...
2022-07-30

2022-08-05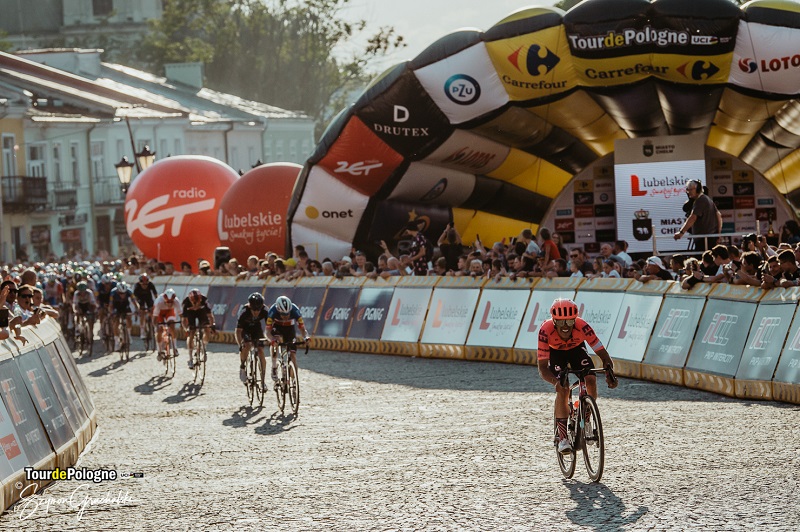 79. Tour de Pologne ponownie przejedzie przez Lubelskie! Teren województwa będzie gospodarzem całości drugiego etapu, drugiej części pierwszego odcinka wraz z metą w Lublinie oraz startu do trzeciego etapu i pierwszej fazy tego rozdziału zmagań na polskich szosach. Trasa jednego z najważniejszych etapowych wyścigów kolarskich w prestiżowym cyklu UCI World Tour, w tym roku poprowadzi przez Kazimierz Dolny, Nałęczów, Lublin, Chełm, Hrubieszów, Roztocze Wschodnie i Środkowe, Zamość, Kraśnik, Janów Lubelski i Lasy Janowskie. Oprócz rywalizacji na najwyższym poziomie, nie z ...
2022-07-27

2022-07-27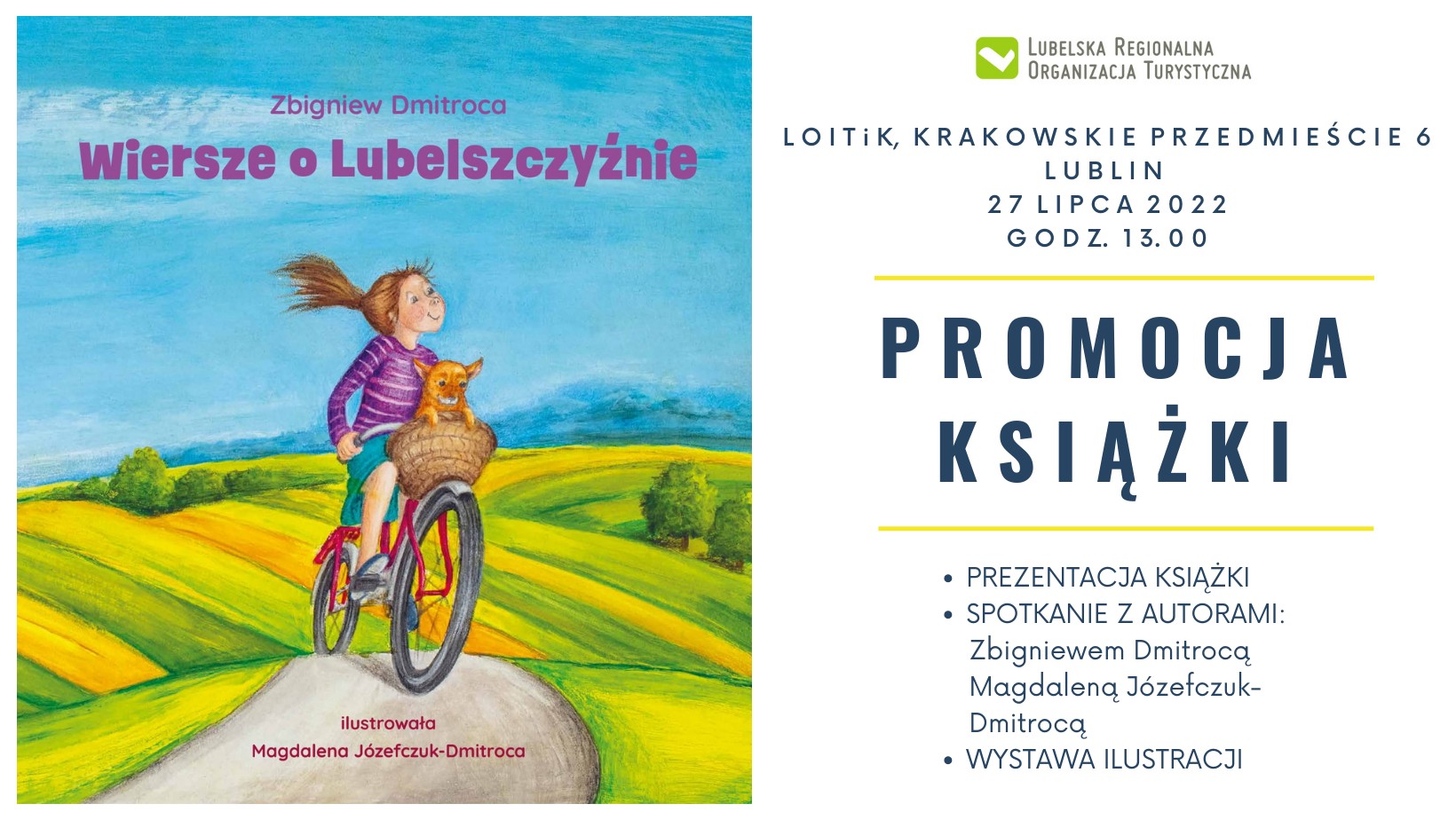 Zapraszamy serdecznie na promocję książki pt. "Wiersze o Lubelszczyźnie" oraz wystawę ilustracji, która odbędzie się 27 lipca 2022 r. o godzinie 13.00 w siedzibie LOITiK, przy ul. Krakowskie Przedmieście 6 w Lublinie. Publikacja wydana przez Lubelską Regionalną Organizację Turystyczną to zbiór wierszy o województwie lubelskim, autorstwa Zbigniewa Dmitrocy. Barwne ilustracje do wierszy wykonała Magdalena Józefczuk-Dmitroca. W LOITiKu czekać będzie wystawa pięknych, wykorzystanych w książce rysunków. Do zobaczenia! ...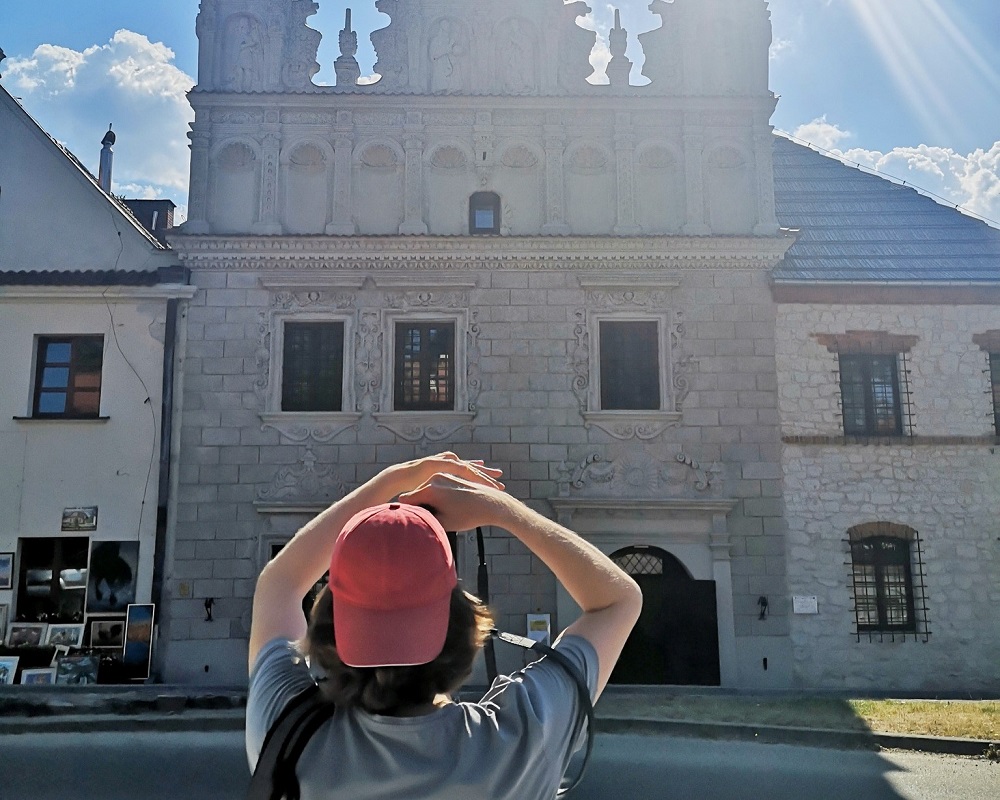 W czerwcu Lubelska Regionalna Organizacja Turystyczna gościła Pana Arkadiusza Łubę, dziennikarza polskiego pochodzenia pracującego dla Deutschlandfunk Kultur (ok. 4,5 mln słuchaczy) i Auslandsdienst des Polnischen Rundfunks. ...
2022-07-01

2022-07-31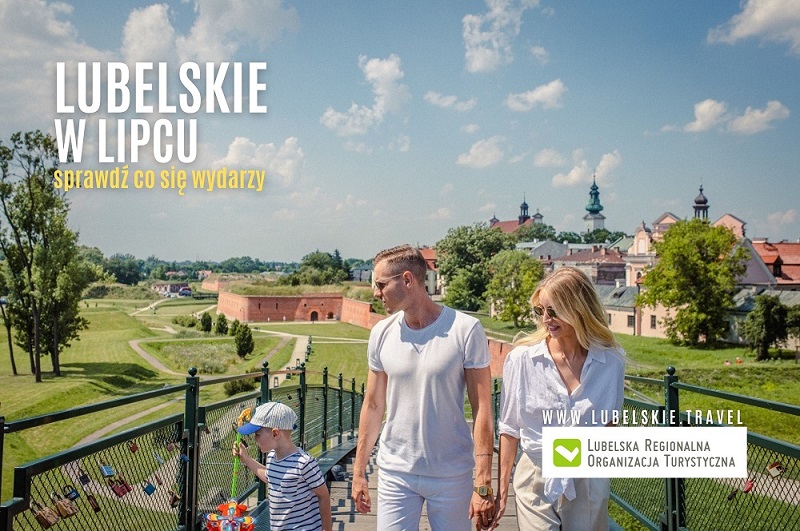 Lipiec w Lubelskiem to idealny pomysł na wakacyjny wypoczynek pełen kulturalnych wrażeń! Czekają na Ciebie kultowe imprezy, takie jak Festiwal Inne Brzmienia i Carnaval Sztukmistrzów w Lublinie, Lato Teatralne i Eurofolk w Zamościu, czy duża dawka dobrej muzyki i zabawy podczas Festiwalu Kazimiernikejszyn w Kazimierzu Dolnym. W przygotowanym specjalnie dla Ciebie zestawieniu znajdziesz także ofertę spacerów z przewodnikiem, kin plenerowych oraz wystawach. Sprawdź co się wydarzy. Do zobaczenia! ...