The Old Town & The Castle Hill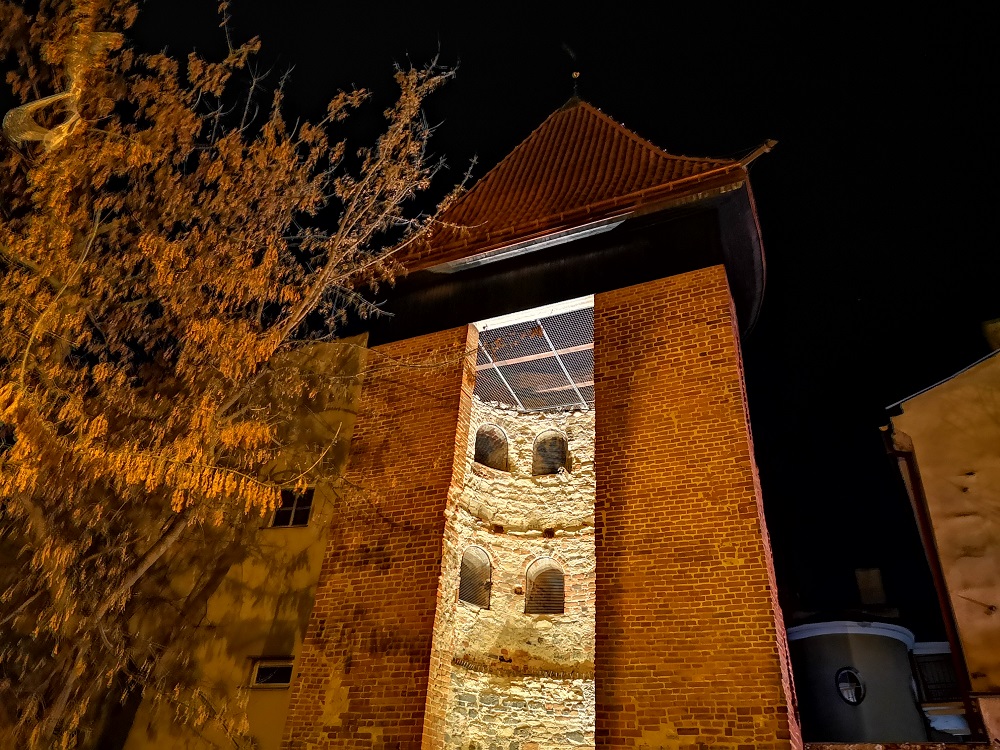 Located on the courtyard of Jezuicka street, the Semicircular Tower, also known as the Gothic Tower, is one of the oldest buildings in Lublin. It was built in the XIV century of stone and brick. It was part of the defensive walls erected by king Casimir the Great. Wooden platforms allowed defenders to access the embrasures. ...

This fortified gate built in the 14th c. was a part of the defensive city walls. It was also a gateway between the Christian and Jewish quarters, which is why it was often referred to as the Jewish Gate. It was originally built as a quadrilateral structure crowned with crenels. Later on a foregate supported with buttresses was added. ...

The Cracow Gate is one of the architectural symbols of Lublin. Its name derives from the fact that the gate is directed towards the historical route that led to Cracow, the then capital of the state. ...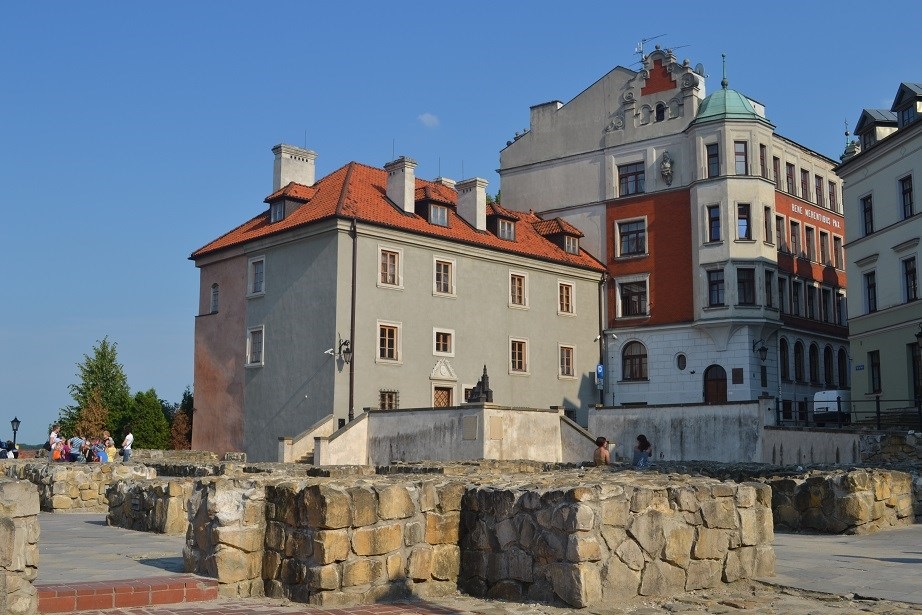 Originally it was a fortified tower, a part of the city walls, with a gate leading from the castle to the parish church. In the 16th c. it was converted into a residence for vicars who permanently took care of the parish church. ...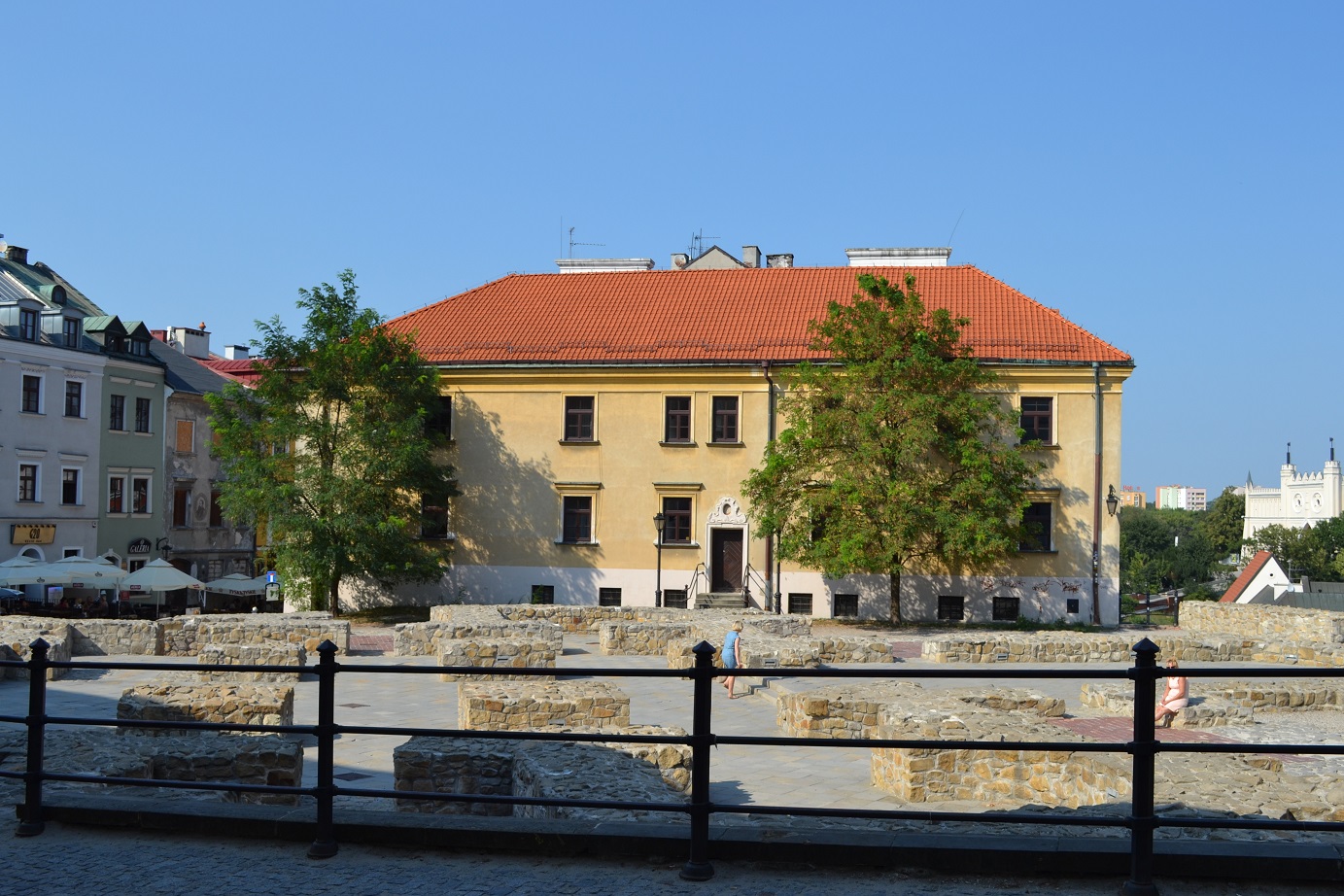 Originally it was a rectory of the Parish Church of St. Michael the Archangel. In the second half of the 19th c. the building was confiscated from the Catholic Church by the Russian authorities. Later it was given to the Jewish Community and served as an orphanage for Jewish children ('the Shelter') and a nursing home for elderly and disabled Jews. ...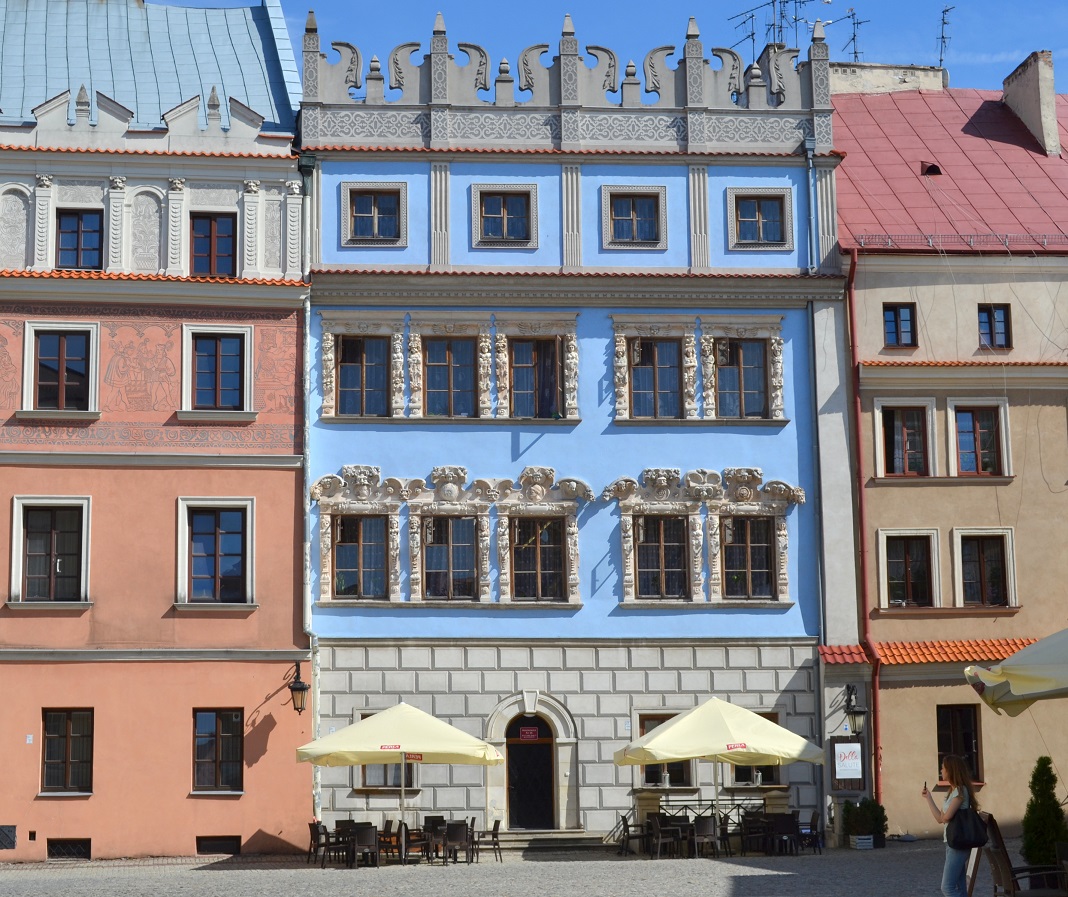 It has always been regarded as the most beautiful Lublin townhouse owing to rich interior design and outstanding decorative Renaissance façade from 1610. The building is crowned with an impressive attic. The 2004 renovation of the façade restored it to its full glory. ...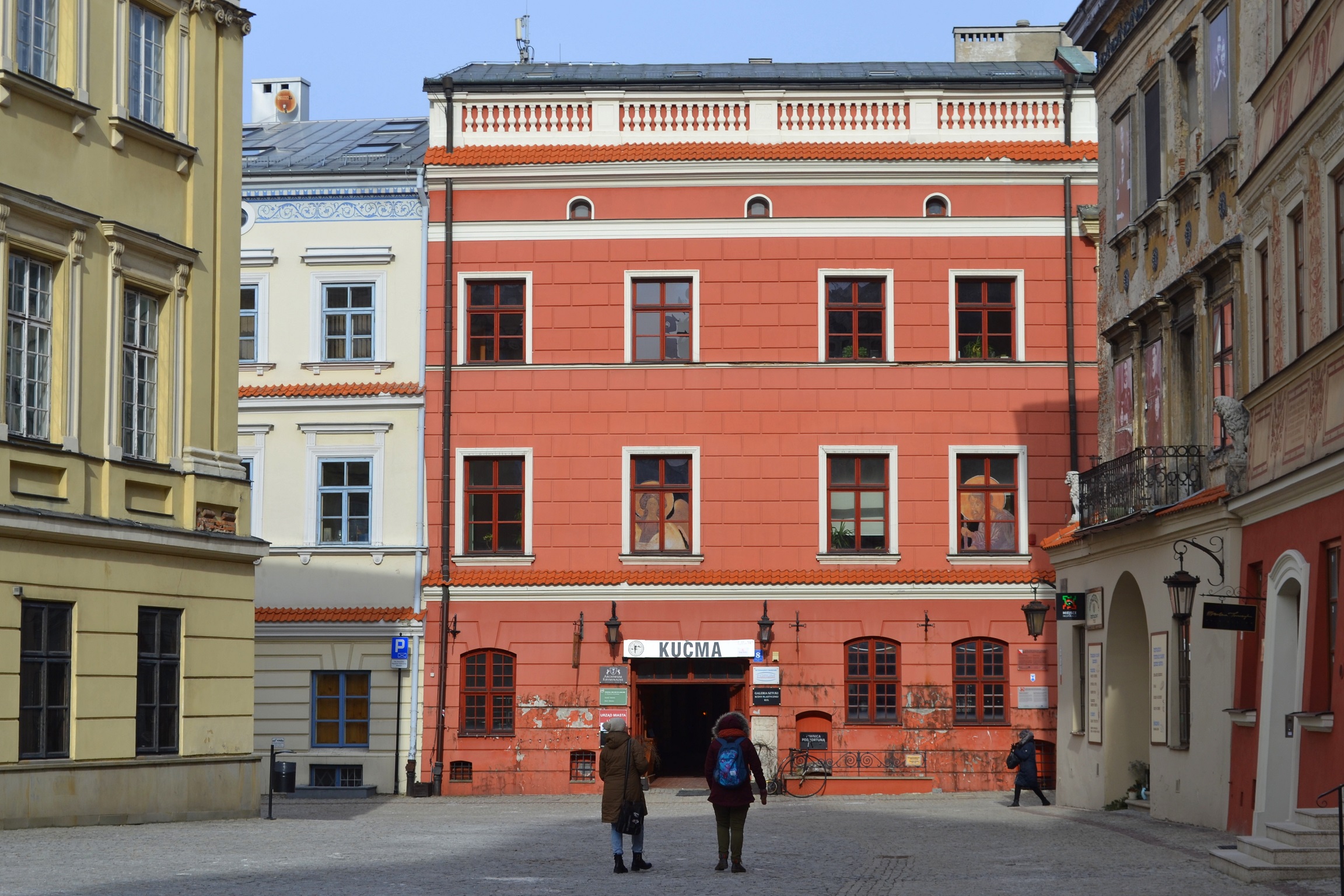 It has an original Renaissance portal with the Zadora coat of arms, the date 1540 and initial of the name Jan Lubom. The cellar has been turned into a museum - the Fortuna Cellar – where you can see unique historic wall polychromes depicting secular topics. ...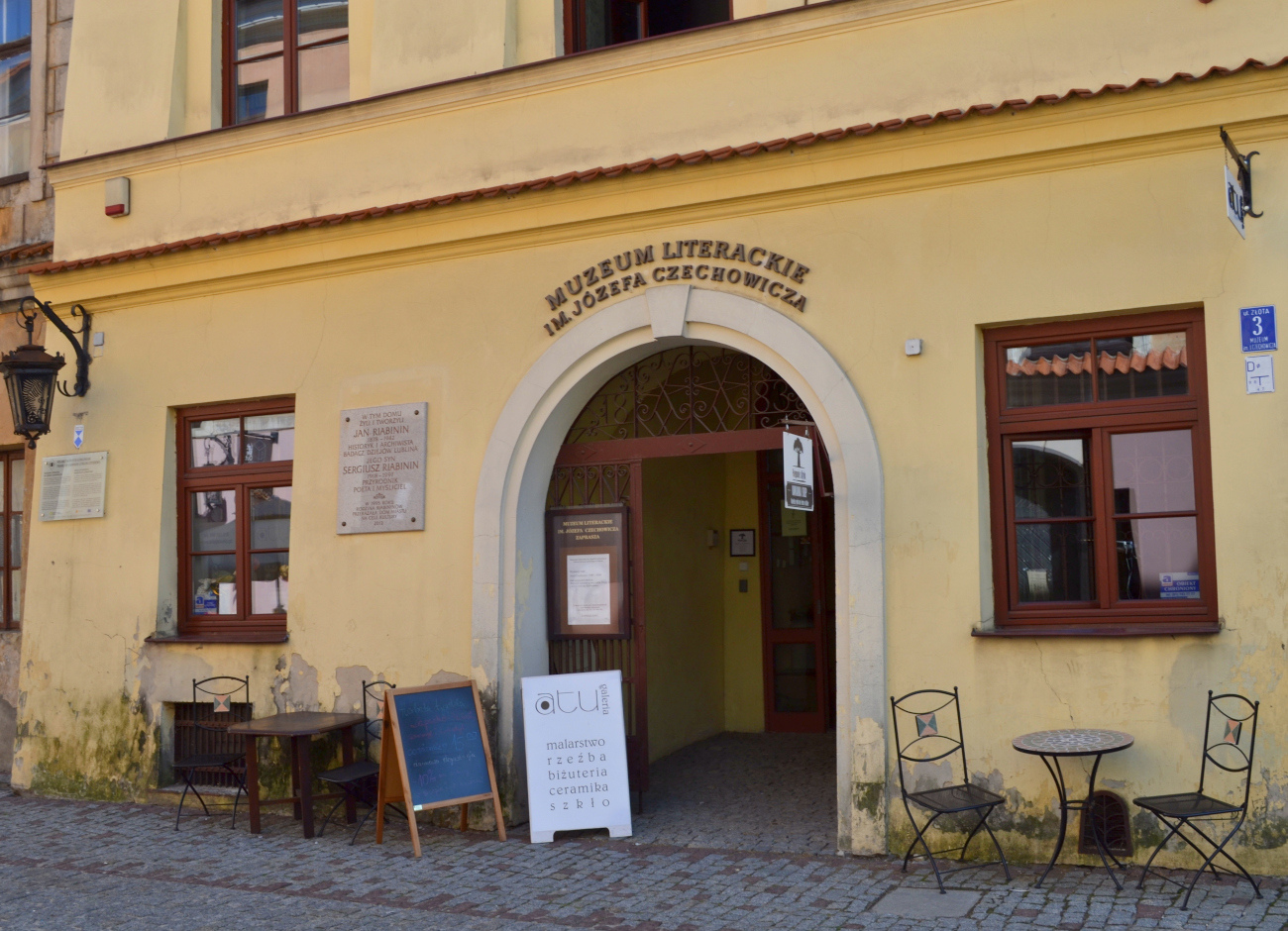 The building dates back to the 16th c., as most townhouses located in the Old Town. Till the end of the 19th c. it had been the property of the Riabinin Family. There lived Jan Riabinin, an eminent historian and archivist who researched the history of Lublin. ...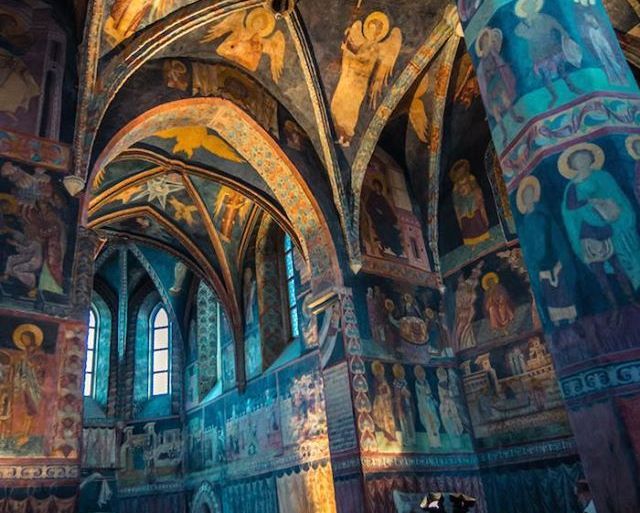 The Holy Trinity Chapel, located on the Castle Hill, is a unique example of combining Gothic architecture with Ruthenian-Byzantine frescoes. It is one of the most valuable monuments of medieval art in Poland and Europe. ...

One of the most important monuments of Lublin is the church and monastery of the Dominican Order. The Dominicans arrived in Lublin in the 1230s. In 1342, after the Tatar invasion, King Casimir the Great ordered building a Gothic,single-nave, brick church in place of the previous, wooden one. It was named as the church of St. Stanislaus Bishop and Martyr. ...